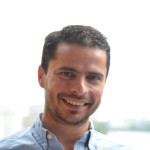 Hugo Fonseca — Technical Director & Full Stack Developer / Critical Mass
I'm a passionate Technologist who currently works as a Technical Director at Critical Mass and previously at Code & Theory and AnalogFolk. Leading teams of talented developers in a variety of very exciting and global projects.
I try to keep up to date with the latest technologies and methodologies (but not a blind early adopter).
Detail oriented, problem solver, delivery focused, hacker.
This blog is written as notes to self. It's a personal point of view, based on experience, which I'd like to share and give back to the community.
You'll find posts about Web Development, PHP, HTML5, CSS3, Javascript, Node.js, Search Engine Optimisation (SEO), Performance and occasionally, Team and Project Management.